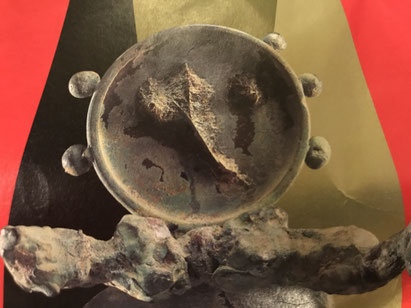 I went to the museum.
And I saw the sculpture of J. Miro.
美術館に行き、ミロの彫刻を見ました。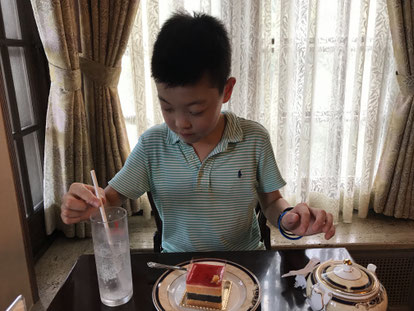 And then, I ate a strange cake.
It seems to be created by imaging Miro.
The upper part is blood orange and rose jam, sponge cake has tomato taste, black color has black cocoa, and orange cream.
それから、変わったケーキを食べました。
ミロをイメージして作られたそうですが、上の部分はブラッドオレンジとバラのジャム、スポンジケーキはトマト味、黒い部分はココア、そしてさらにオレンジクリームが入っていました。
変なケーキでした。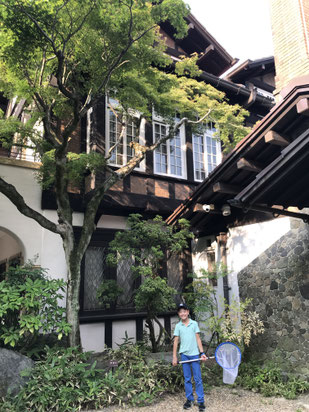 Because there is a great nature,  I brought a net to catch insects. 
そこはとても自然が豊かな場所なので、虫を取る網を持って行きました。