R. Wagner is one of my favorite composers. I'm listening to " DIE MEISTERSINGER VON NURNBERG " everyday. The main phrase is so impressive to me. 
ワグナーは、僕の大好きな作曲家の一人です。今は、ニュルンベルグのマイスタージンガーを毎日聴いています。メインのメロディは、とても印象的です。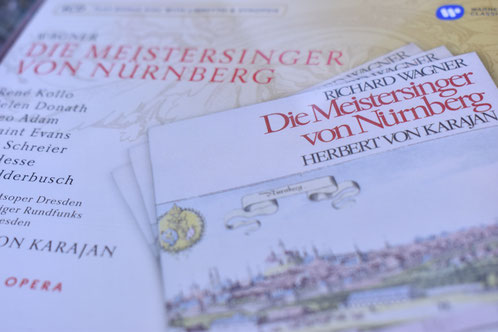 It takes four and a half hours to listen everything! At the last, when the main phrase can be heard again, the excitement spreads. 
全てを聴くのに4時間半かかります。最後にメインのメロディが再び流れるとき、深い深い感動があります!