Today, I went to Kyoto for a concert rehearsal.
On the way back, I went to Byodoin Houou-do, a world heritage site.
There are magnificent phoenixes on the roof.
今日は、コンサートのリハーサルで京都に行きました。
帰りに世界遺産、平等院鳳凰堂へ。
屋根の上には立派な不死鳥がいます。
The Byodoin Houou-do is built as if it were floating on a pond, and it is very beautiful.
平等院鳳凰堂は、池に浮かぶように建てられていてとても美しいです。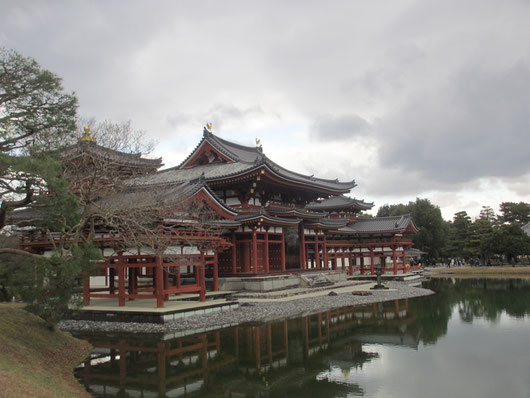 It was usually crowded with tourists, but now it was quiet with very few people due to the Corona.
これまではいつも観光客で賑わっていましたが、コロナの影響で人がほとんどおらず、とても静かでした。